Winter relaxation a la Iberica: Spanish self-care practices for cosy days
Discover ways to rest and recharge your batteries in Spain this winter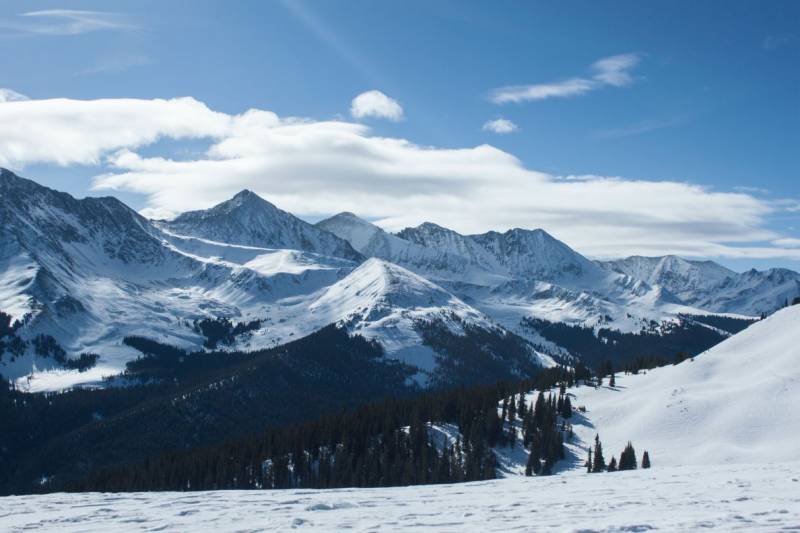 As the daylight hours grow shorter and the temperatures drop, many of us feel winter blues creeping in. The cold weather and early sunsets can leave us feeling lethargic, restless, and craving comfort. Luckily, we can look to the Spanish for inspiration to relax and practice self-care during the chilly winter months. By incorporating some of these Iberian-inspired rituals into your routine, you'll be equipped to handle the winter with warmth and joy.
Sabor a café con leche
What better way to warm up on a cold morning than with a steaming cup of café con leche, Spain's version of a latte? Made with espresso and hot milk, this drink is creamy and sweet without being overpowering. The Spaniards keep it simple – just coffee and milk, no flavored syrups or whipped cream needed. Sipping this beverage slowly is a soothing ritual that can help you feel centred and content. For an extra indulgence, enjoy your café con leche with a few churros for dipping.
Schedule a siesta
While less common in the modern workforce, the traditional Spanish siesta is the perfect way to refresh during the post-lunch slump. Even just 15-20 minutes of shutting your eyes and napping on the couch can reboot your energy levels. If you work outside the home, simply find a quiet place to meditate or do some deep breathing exercises during your lunch break. This midday pause helps you distance yourself from any stress and return to afternoon tasks feeling renewed.
Pamper yourself
Give your locks some hydration by following the Spanish tradition of using olive oil as a nourishing hair mask. Simply warm a quarter cup of extra virgin olive oil and apply it to the lengths of your hair. Pop on a shower cap and let it soak in for at least 30 minutes before washing out. The vitamins and fatty acids in olive oil will leave your hair feeling soft and healthy. Finish with a cold water rinse to seal the moisture. You can even try multitasking during your treatment by playing a few rounds of the online casino game
lightning zap
on your phone to pass the time.
Get cosy with a siesta blanket
Stay warm during your siesta by wrapping up in a dedicated nap blanket. The Spaniards know how to snuggle in style during the winter months. A siesta blanket is oversized, ultra-soft, and perfect for curling up under. Choose one made from natural fibres like cotton, wool, or alpaca. Add some texture with cable knits, ribbing, or fringe. Having a special blanket just for relaxing will quickly become an essential part of your hygge hibernation routine.
Unwind with a glass of red wine
When the sun goes down early, make the most of your evening hours by indulging in a glass of red wine as the Spanish do. Whether you prefer Rioja, Tempranillo, or Garnacha, a little vino is the perfect way to unwind after a long day. The antioxidants in red wine deliver health benefits too. Just one glass can help lower your stress levels and boost your immunity. Light a few candles to set the mood, put on some chill music, and sip your wine slowly to relax before bedtime.
Infuse your home with Mediterranean scents
Capture the essence of a sunny Spanish afternoon inside your home with some aromatic accents. Citrus fruits like oranges and lemons are popular for their fresh, uplifting scents. Display a bowl of these on your kitchen counter or dining table to brighten your mood. You can also simmer citrus peels in water on the stove for a DIY air freshener. Other Mediterranean-inspired scents are rosemary, lavender, cypress, and geranium. Use essential oils, room sprays, or incense to infuse any room with sensory delights.
As the chilly winter drags on, don't resign yourself to months of misery. Take inspiration from the relaxed Spanish lifestyle to create rejuvenating rituals using natural ingredients. A café con leche here, a siesta there, and the occasional glass of red wine will have you feeling warm, well-rested, and blissfully content. Before you know it, spring will be on its way.
In today's world of constant stimulation and busyness, we could all use a little more tranquility in our lives. Slowing down to enjoy simple pleasures can work wonders for your overall well-being. This winter, why not try a bit of hygge with a Spanish twist? A relaxing café con leche enjoyed in a cosy blanket, an indulgent olive oil hair treatment, or a midday siesta are just a few ways to bring more comfort and joy to your chilly days. Don't let the winter blues get you down. Instead, let the Spanish inspire you to relax and practice self-care in fun new ways. Your mind, body, and spirit will thank you!
Contact Murcia Today: Editorial 966 260 896 / Office 968 018 268