Your chance to vote for the design to adorn the stairways to the Paseo in Puerto de Mazarrón
ARCHIVED ARTICLE
-
After the Citizen Participation scheme in which Camposol did so well, another chance to vote on Mazarrón Council decisions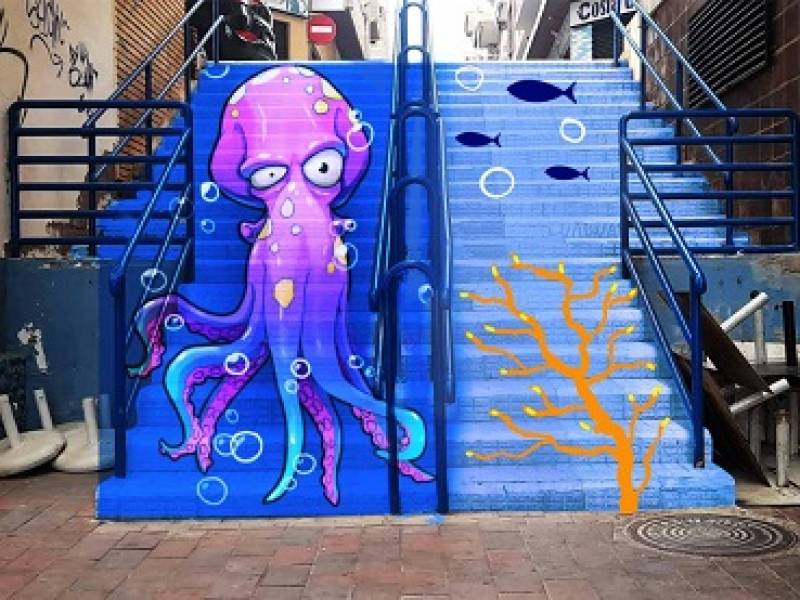 Following the Citizen Participation scheme in which Camposol did so well, another chance to vote this time for your favourite design in a seafront project: the public are being asked to vote for their favourite design from a choice of 8 to adorn 3 stairways down to the Paseo Marítimo Don Francisco Martínez Muñoz in Puerto de Mazarrón (the octopus design is a favourite in the Camposol Today office!).
The project called "Recreations of seafaring traditions in public spaces" presented by GALPEMUR (Grupo de Acción Local de Pesca y de Acuicultura de la Región de Murcia, a regional action group for the Fisheries and Aquiculture in Murcia) is co-financed by the European Maritime and Fisheries Fund (FEMP) at 85% and the Region of Murcia Government (CARM) at 15%.
The investment made has been €18,017.03, and the subsidy granted and received has been €18,017.03.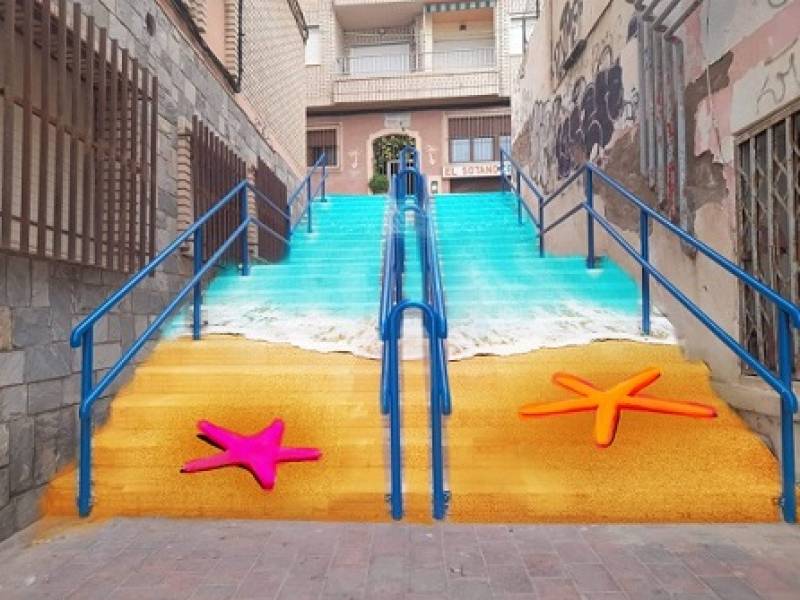 With this initiative the intention is to adapt and beautify the 3 stairways that give access to the Paseo Marítimo Don Francisco Martínez Muñoz, with marine motifs that represent us.
To do this, taking into account the difficulty of composing an image through the risers of a staircase, 8 sketches are proposed and the residents vote for a maximum of 3, the 3 designs that obtain the most votes will be the ones painted on the 3 stairways (designs shown in image gallery below).
If you wish to vote you'll have to be quick - the voting period is from 12:00 on November 23 to 12:00 on November 24 and you can vote following these steps, if you already have an account from the Budget Participation vote you can use the same username and password.
HOW TO VOTE
Use your computer or mobile device to log on to the Mazarron Council portal on this link mazarron.governalia.es
1) If you already have an account log in.
2) If you do not have an account follow the link to register, "Sign up" or Registrarse".
3) Complete the requested details and submit.
4) You will then receive an email asking you to validate your request.
5) Once you have done that you will either be returned to the voting page or you can log back in using your credentials.
On the reception page click on "Participa" at the bottom of the page, this will take you to a page explaining the reason for the vote, click on "Participar" bottom left of page, this will take you to 8 pictures of the proposed options click in the small box over the top of the picture of your favourites (up to 3 votes per person) and click "Enviar" at the bottom of the page and you will be returned to the explanation page with "Realizada" and the date and time you voted.
For more local news, events and other information go to the home page of Camposol Today.
Contact Murcia Today: Editorial 966 260 896 / Office 968 018 268