Mazarrón beaches: Playa de las Moreras, dog friendly beach
One of three dog-friendly beaches in the municipality of Mazarrón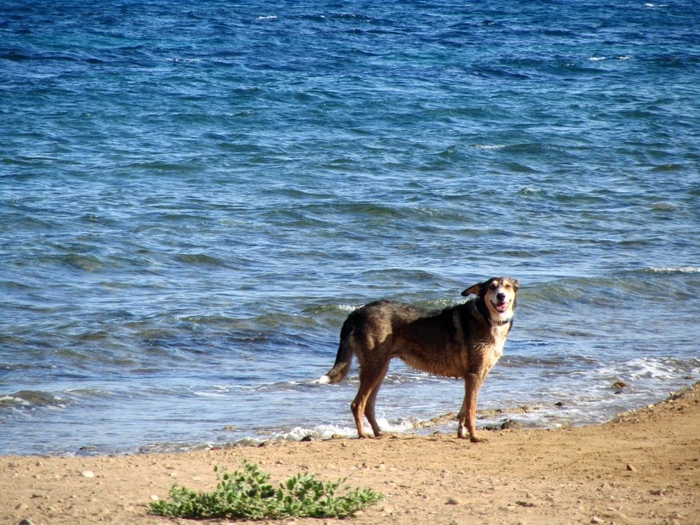 Playa de las Moreras is a semi-urban Mediterranean beach, one of the 33 which are to be found along the 35-kilometre coastline of Mazarrón between the municipalities of Cartagena and Lorca.
Playa de las Moreras is one of three beaches within the Mazarrón municipality which have been designated as dog-friendly beaches, and is at the end of a long run of attractive sandy beaches, between Puerto de Mazarròn and Bolnuevo. Located at the end of the vast Playa del Castellar, or Playa Grande, it is close to the entrance roundabout of Bolnuevo, and offers a substantial area of mostly sandy beach on which dog owners can exercise their pets.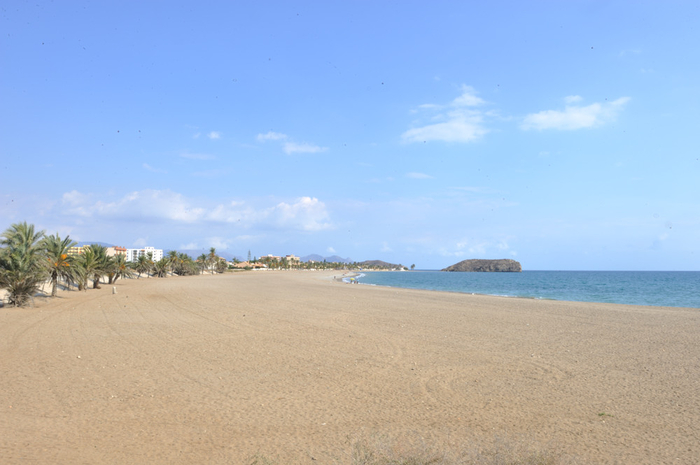 The beach area allocated is approximately 500 metres long by 60 metres wide and is located behind the infrastructure for the Club de Mar development, which was prepared but never built, providing a convenient hard-parking area.
At the western end is the Rambla de las Moreras, an area of wild vegetation. This part is not recommended for swimming, and was the scene of a tragic drowning in the summer of 2011. But away from the mouth of the rambla (floodwater channel) the glorious beach of El Castellar (also known as Playa Grande) stretches for nearly 1.2 km.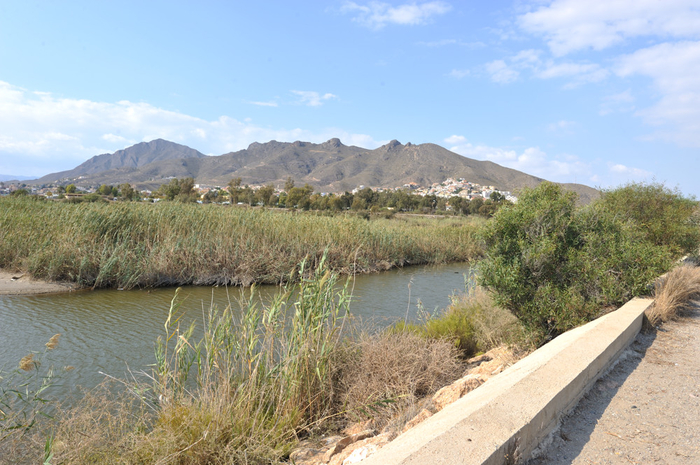 The beach is 3.2 kilometres from the centre of the Puerto de Mazarrón and is easily accessed from Avenida del Castellar, which forms part of the long coastal road linking the Puerto de Mazarrón to Bolnuevo. The entrance to the dog beach is clearly signed and the area in which dogs can be let off the lead indicated by wooden posts.
There are no public services here, although there are plenty on the neighbouring Playa Castellar.
Click for the other two dog beaches in Mazarrón, Playa de las Cobaticas and Playa Gachero.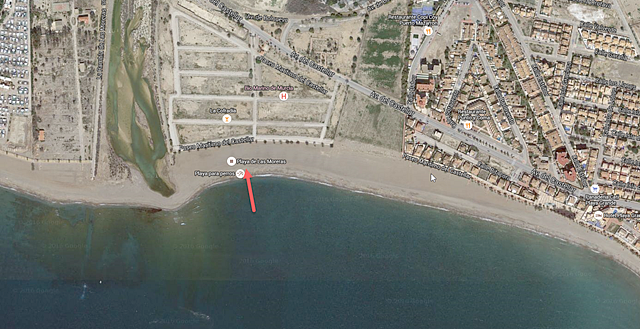 Rules for using the beach:
Dogs may be let off the lead once on the beach, but must be controlled by their owners and care must be taken not to disturb or annoy other beach users.
Potentially dangerous animals must be muzzled and kept under control.
Owners must pick up excrement and deposit it in the bins provided.
All of the dog's paperwork must be in order and up-to-date and animals must be micro-chipped and fully vaccinated.
Failure to abide by these common-sense rules can result in fines of between 750 and 3,000 euros.
Dogs are NOT permitted on other beaches and must be kept on a lead at all times, both in the streets and countryside areas of the municipality.
For more local information go to the home page of Mazarrón Today, or click here for an overview of all 33 beaches in the municipality of Mazarrón.
Contact Murcia Today: Editorial 966 260 896 / Office 968 018 268