Create a smarter home with the Internet of Things (IoT)
IoT allows companies and people to optimise the way in which they interact, work and live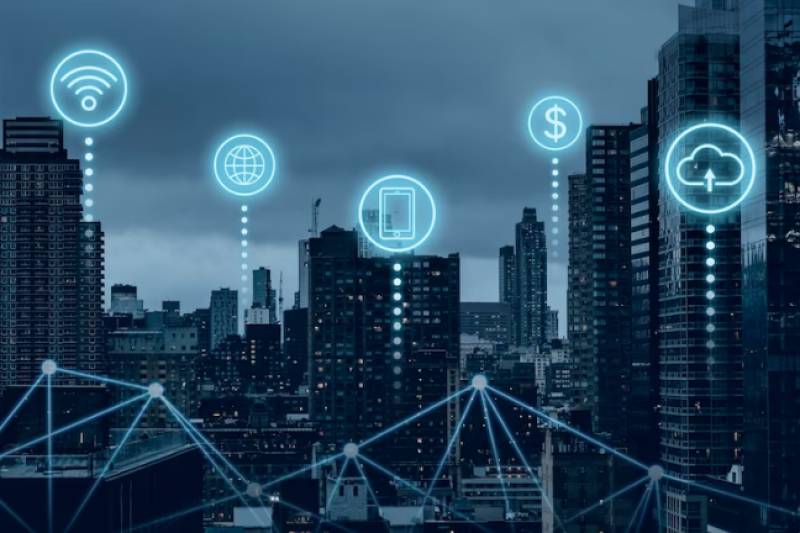 In recent years, the Internet of Things, or IoT, has become a concept synonymous with progress, in the home, in business and pretty much everywhere else. Social isolation during the coronavirus pandemic highlighted how important it is for people to feel connected and IoT continues to offer countless benefits to those who know how to take advantage of it.
Excom / Grupo Telecable
, the leading communications experts in
Murcia
and
Alicante
, believe that the Internet of Things offers important opportunities for homes and numerous improvements in all aspects of day-to-day life.
What is the Internet of Things
To put it very simply, IoT involves taking everything on the planet and connecting it to the internet. The Internet of Things is then essentially a network of objects which have sensors that enable them to connect with other devices.
Consider the smartphone. Before the advance of the mobile internet age, our phones could make and receive calls and text messages but do little else. Today, you can literally listen to any one of billions of songs, read a book, look up a factoid, all at the touch of a button. This isn't because your smartphone contains all of this data, it's because it's connected to the internet via a sensor and your mobile can send information (when you search for a particular song, for example) and receive information (streaming that song).
IoT provides information in real time through connected intelligent devices and advances in the field have improved the way in which companies and people interact, work and live.
Using IoT at home
Some of the most obvious – and useful – developments in IoT can be seen in the home, where the technology can be put to use in a wide variety of ways. Today, we have sensors that monitor our physical activity and remind us when we need to take more steps or drink more water, and intelligent thermostats that keep the temperature just right.
The Internet of Things has become part of the fabric of daily life and within our homes can be installed in practically any object imaginable, including lights, blinds and even clothes, converting these seemingly every-day items into smart devices.
Benefits of using IoT in the home
Combining household objects with the Internet of Things allows us to create so-called 'smart' homes. Here are some examples of how you can use IoT at home:
Security systems: IoT allows us to elevate the humble burglar alarm to a device that utilises connected cameras, video streaming and even live feeds from anywhere in the world, greatly improving protection for the home.
Information interchange: connected devices are constantly exchanging information, so this allows users to personalise their lifestyle and optimise daily routines.
Remote assistance: linking doctor and patient devices improves the quality of life for people who can't leave their home, and was especially valuable during the pandemic.
Lighting: the Internet of Things allows homeowners to configure the lights to switch on or off when they choose and also offers personalised lighting options.
Heating: intelligent thermostats offer more efficient and sustainable energy usage as they're capable of monitoring the temperature of the home and adjusting it.
Pets: IoT allows owners to locate and monitor their pets using devices which connect their chip with a mobile phone.
Risks associated with using IoT at home
While the benefits of the Internet of Things certainly outweigh the disadvantages, there will always be some risk associated with exchanging personal information, as well as the danger of exposing your equipment to malware and device theft.
Contact Excom / Telecable for more help with keeping your home and devices safe when connected to the internet:
Excom / Telecable offers top value internet, television and telephone services using a combination of wireless and fibre optic to provide flexible, fast and reliable services to thousands of users in the Alicante province and Mazarrón and Los Alcázares in the Murcia region.
With nearly 30 years of reliable service (Telecable Santa Pola was founded as a fibre optic television provider for the town of Santa Pola in 1993 before expanding rapidly throughout Alicante), Grupo Telecable, a company of Excom, connects thousands of users to essential communications services, guaranteeing reliability, quality service with an ample and experienced technical back-up team, extensive coverage and realistic and competitive pricing for internet, as well as landline or mobile telephone, and television with over 170 international channels.

We currently offer our services in the majority of the Alicante province and some areas of Murcia. We connect thousands of customers in Denia, El Altet, Arenales del Sol, Gran Alacant, Santa Pola, La Marina, Campo de Elche, Guardamar, San Luis – La Siesta – El Chaparral – El Dorado – El Limonar – Punta La Vívora – El Salado – Torretas – Torrevieja – La Zenia – Los Dolses – Villamartín – Las Filipinas – Los Montesinos – Orihuela Costa – La Mata, Los Alcazares and Camposol.
We solve any problem that might occur with your connection within 24 hours or less using our own highly trained service team.
What are our principal services?
Internet
Services offered from just 20 euros per month, either via wireless or fibre optic connections and telephone and television services can be added for complete packages, and they always have attractive offers and deals on, so ask about their latest promotions.
Wimax telecable gives a secure and stable connection for areas without fibre optic coverage, offering guaranteed speed for the service you choose and up to 50 Mbps transmission.
Fibre optic FTTH packages connect directly to your home, so there is no branching, no loss or variation in the fast connection speed and no falsification of the upload speed possible; the speed we quote is the speed you get.
• This is a reliable, secure and trustworthy service and we passionately believe that we offer the best internet service in the areas we cover with a reliable signal, connecting your computer, mobile phone, gaming consol, tablet and more to enjoy internet connection in the comfort of your home or office.
In addition, holiday home owners can suspend the Internet, television and landline telephone service, and with just an email can activate or deactivate the service as often as they wish.
Social media:
Facebook: www.facebook.com/excom.es/
Instagram: www.instagram.com/excom_es/
Our branches :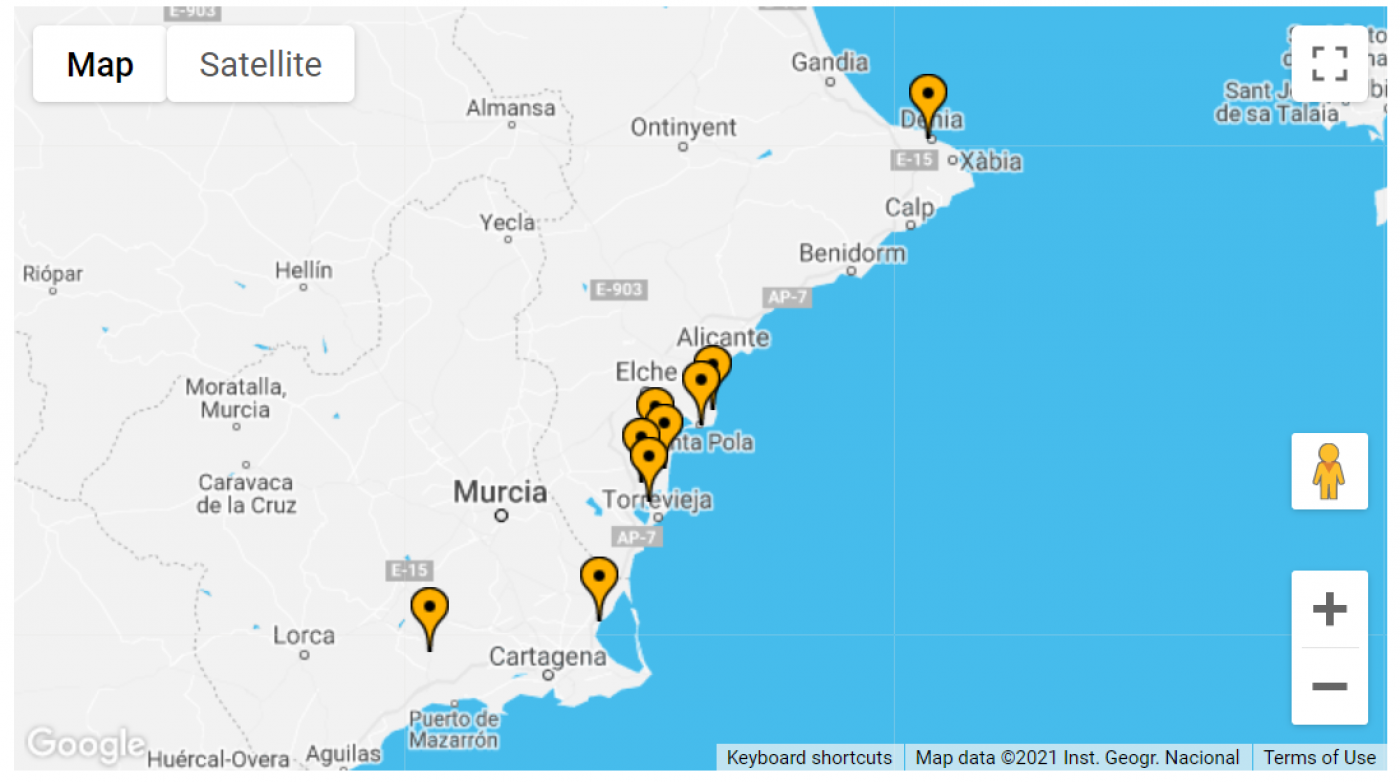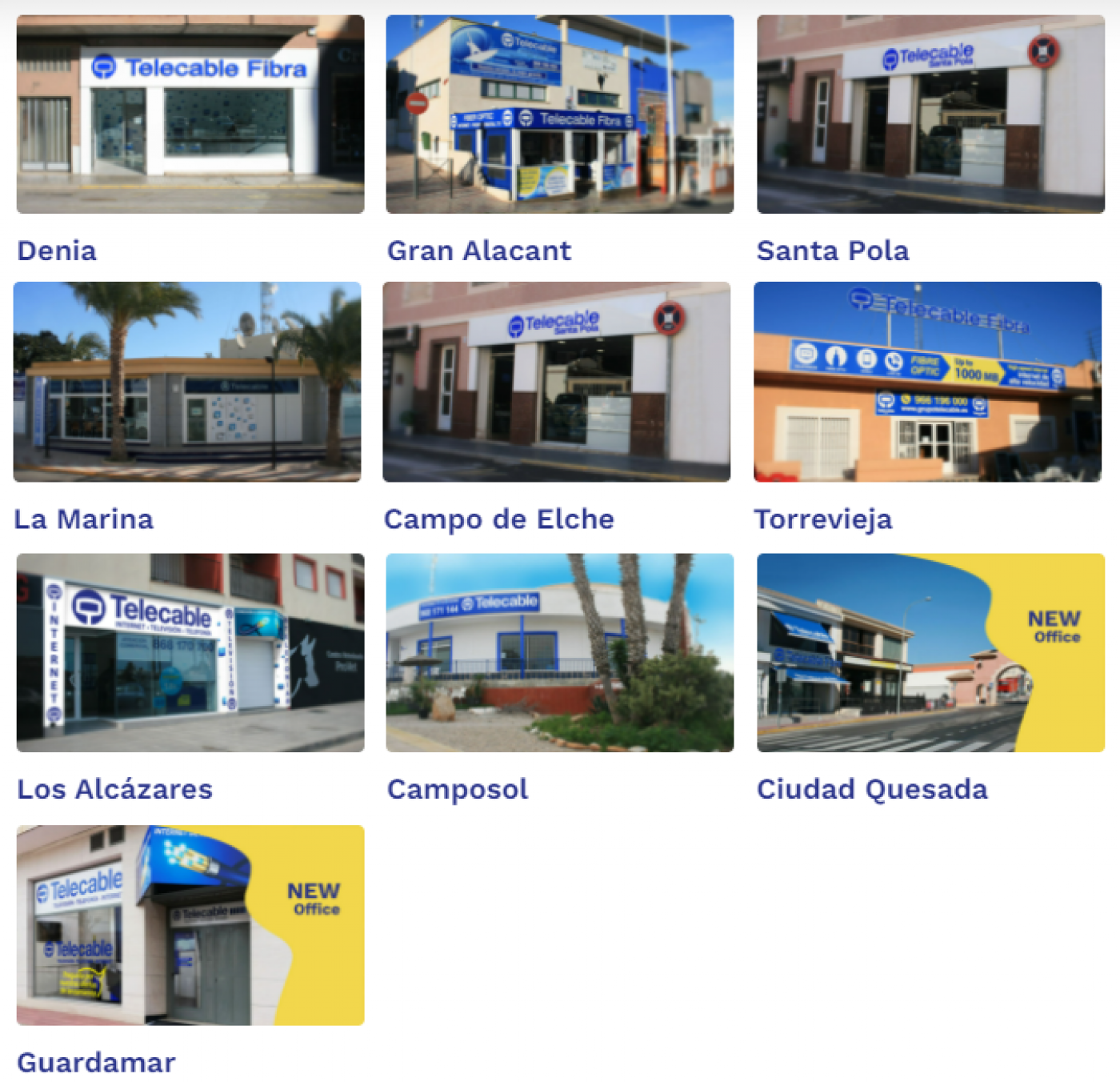 Alicante province:
Denia: Av. de Valencia,50. Phone: 966196001

Gran Alacant: Av. Escandinavia, 72. Phone: 966196000

Santa Pola: Plaza Maestro Quislant, 6. Phone: 966694005

La Marina: Calle Estocolmo, Rotonda de las Antenas. Phone: 966196000

Guardamar: Calle Madrid, 21. Phone:966196000

Ciudad Quesada: Av. De Las Naciones, 1.Phone: 966196000

San Luis: Plaza Tolosa. Phone: 966196000

Murcia region:
Los Alcázares: Av. De La Libertad, 257. Phone: 868 17 07 00

Camposol: C.C. Sector A. Phone: 968 17 11 44

Contact Murcia Today: Editorial 966 260 896 / Office 968 018 268