Date Published: 21/11/2014
Spanish government will provide 16-million-euro subsidy for Paramount theme park
ARCHIVED ARTICLE
The funds for Paramount come from Madrid, not from Brussels
The 16.2-million-euro subsidy which has been awarded to Premursa for the construction of the Paramount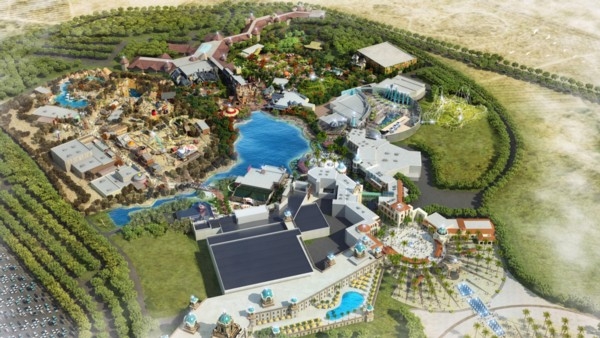 theme park in Alhama de Murcia is to be provided not out of the European Regional Development Fund, as had originally been suggested, but by the Spanish national government in Madrid according to a report published on Friday by La Verdad.

In July of this year Jaime García-Legaz, the Secretary of State for Commerce, intimated that the subsidy would be provided by European funding, but it now emerges that the role of Brussels has been merely to approve the subsidy and confirm that it does not infringe EU rules. Taxpayers will no doubt have mixed feelings that their money is being used to subsidise the park, not EU money.

The subsidy amounts to 8% of the total cost of construction, but will not be paid until construction is complete, which the Ministry of Hacienda estimates, interestingly, will be in 2017. Until recently both the regional government and Premursa have been touting a date of spring 2016 for the park to be open, despite construction work not having started ( well past the original date licenced in 2010).

Although European funds are not being used for this subsidy the national government points out that they can still be applied for, but no such application has yet been made. Certainly the Paramount project could do with an injection of funds: to date no news of any private funding having been achieved has been given.

Two years ago Jesús Samper, the head of Premursa as well as president of the drastically under-financed Real Murcia football club, requested that the regional government issue a 20-million-euro guarantee for the Paramount project against the value of the land on which it is to be built, but this request was not authorized due to a shortfall in the land valuation.

Meanwhile, the regional government will be frustrated that the European Commission have managed to approve the 16-million-euro Paramount subsidy in under six months, but have not yet made any pronouncement on the proposed 182-million-euro regional government loan to Aeromur which is needed if the new airport in Corvera is to open next year. This process has already taken nine months, but not only is the amount concerned far greater: in addition the rules for airports are far more complicated and have recently been modified.

Contact Murcia Today: Editorial 966 260 896 / Office 968 018 268